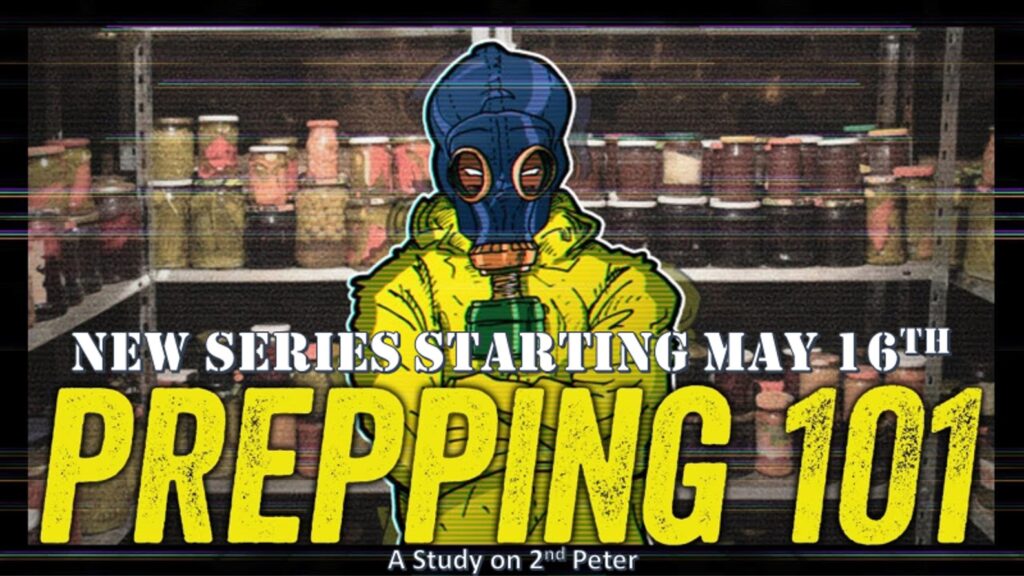 We hope you'll make plans to join us as we gather for worship this Sunday, May 16th at 9 or 10:45 am. This will be the first message in our Prepping 101 series based on 2nd Peter.
You can also join us for the YouTube live stream. The sermon will begin streaming approximately 25 minutes into the service.
Last Sunday's sermon is available below.
If you'd like to make sure you stay connected, please subscribe to our YouTube channel and follow us on Facebook where we also share video devotions.
Note: We currently have children's ministry for Nursery to Kindergarten age children at the 9am service.
For our @ home viewers: We are live streaming the sermon each Sunday on YouTube. However, until the sermon begins you will see a standby screen. The sermon will begin approximately 25 minutes after we start streaming. If you are a subscriber to the channel you should get a notification that we are live. Please subscribe here.