Due to COVID we are presently meeting for worship on the lawn at 10:30am. You will need to bring your own chair or blanket and masks are welcome.
New Hope Fellowship holds its services at 1501 10th Ave. Rochelle, IL 61068. We have two identical services on Sunday at 9:00 a.m. and 10:45 a.m. Our focus at New Hope is authentic worship and biblical messages that speak to the heart and encourage us to abide in Christ who heals our hurts and transforms our lives. If you'd like to listen to a past sermon check out our media page.
Contemporary Worship: If you liked a worship song we did, or want to sample some of the songs we do, check out our Spotify playlist.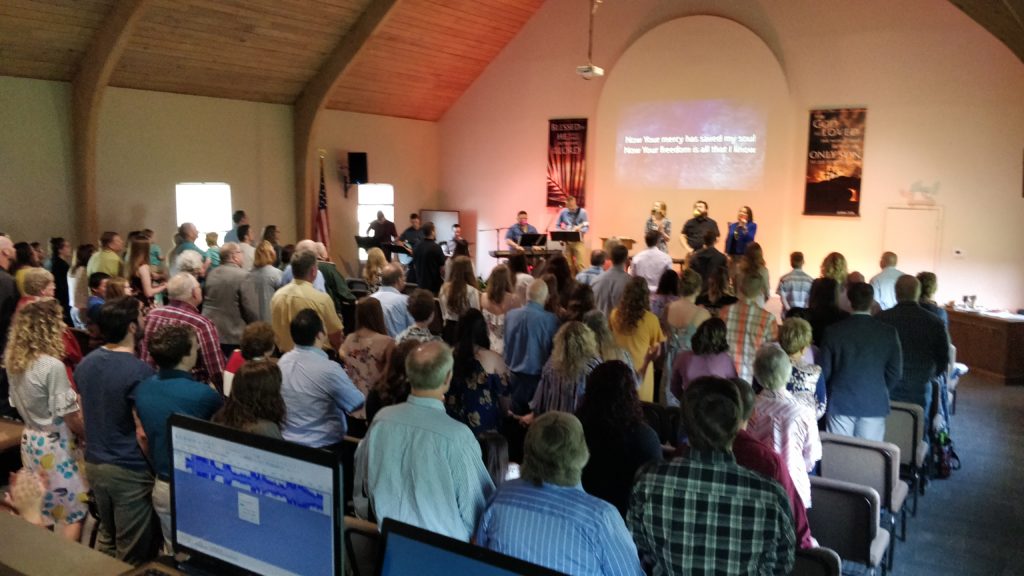 Children's Ministry: Kids From birth to 5th grade have classes on Sunday morning during both services. Classes are divided accordingly:
Nursery (0-24 months)
Toddlers (2-4 years)
PreK & Kindergardners
1st-5th Grades – This group joins the adults for worship (and communion on the first Sunday of the month), and are dismissed before the sermon so that they can learn and grow from their own lesson time. On 5th Sundays of the month (4 times a year) we have "Family Sunday" and this class stays with the adults for the whole service.